SingularityU Chapters are local community-driven groups, working collaboratively with Singularity University. They bring together bright, passionate, action-oriented people including local entrepreneurs, innovators executives, policy makers and others who are focused on leadership to make an impact. Chapters are open to Singularity University Alumni and all members of our community who are interested in exponential technologies and their positive impact on the lives of individuals, the larger society and the world.
Chapters are flourishing around the world thanks to the collaborative, volunteer leadership teams working together to convene local innovators in regular gatherings that attract fascinating speakers on a wide variety of topics. Chapters further SU's goals to educate, empower, and inspire leaders through five core areas:
Connection: Creating and facilitating an engaged local community
Events: Facilitating events about exponential technologies and global grand challenges
Innovation: Sharing information about local innovations with the SU community
Impact: Focusing on impact in collaboration with Singularity University
Collaboration: Working closely with local SingularityU Partners and community
To join a Chapter, you can search in "Groups" inside of the SU Global Community App: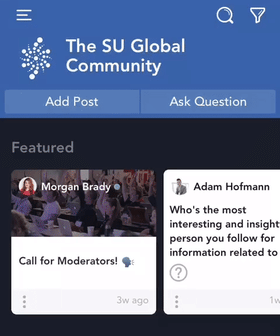 or use the search bar on top of the page/app: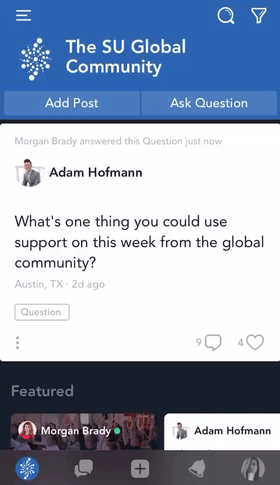 Make sure you stay up to date with the latest SU news by joining our Newsletters. You can also join our growing SU Global Community to interact with like-minded innovators and create ideas together.