If your City is not showing a Chapter under "Groups" in the SU Global Community App, that probably means there is no Chapter in your area!
You can look for the closest Chapter to you, try searching by Country: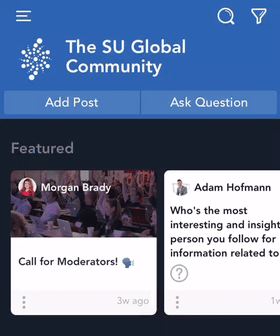 If you'd like to start a Chapter in your area, we are currently closed for new applications during 2020, as we are iterating on this program by learning from our Chapters and taking the time to apply those learnings wisely. However, feel free to read through this page, and fill out the form at the end to be notified once applications open in 2021!
Make sure you stay up to date with the latest SU news by joining our Newsletters.