How do I send a message inside the SU Global Community?
Learn how to send a message through the SU Global Community App
Go to 'Members' in the main menu and look for the person you want to send a message to. Click on the three dot menu and click on 'Say Hello'


A chat window will open and you can send your message


In the SU Global Community App: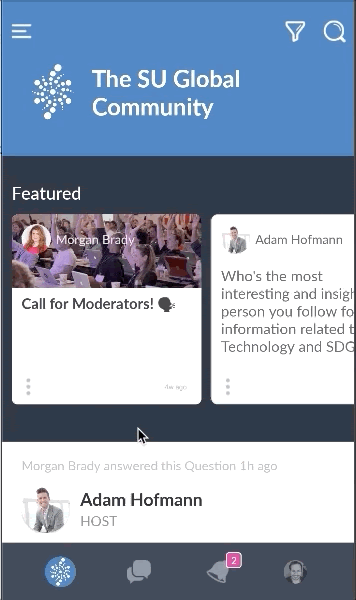 Make sure you stay up to date with the latest SU news by joining our Newsletters. You can also join our growing SU Global Community to interact with like-minded innovators and create ideas together.