Invite friends and colleagues to the SU Global Community
- To invite people to the SU Global Community, go to your home feed and then go to the 'Members' section.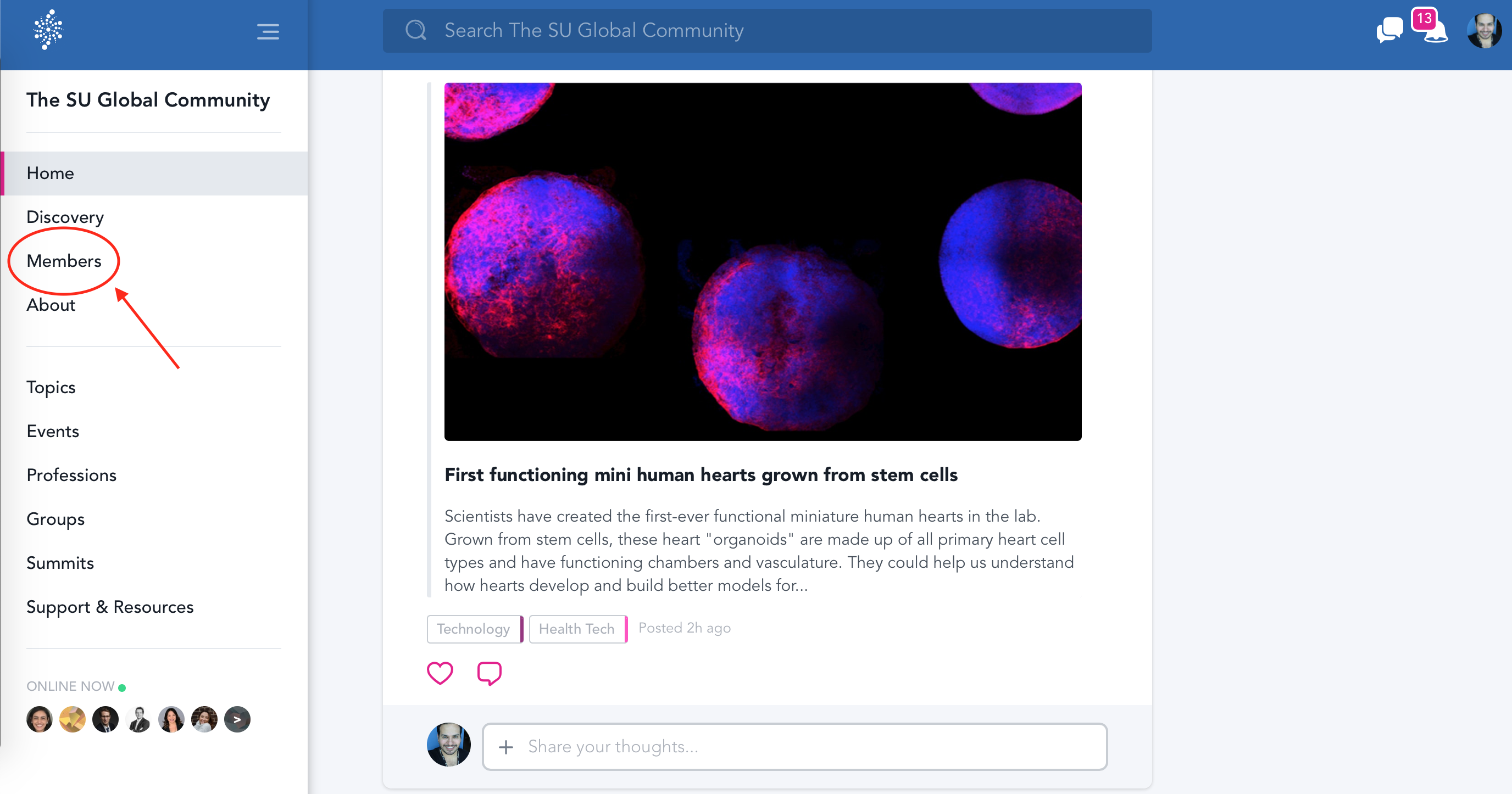 - Once inside, hit the 'Invite' button.
- In this section, you can add up to 100 email addresses of the people you would like to invite. You can add a personalized message and also see your Sent Invites.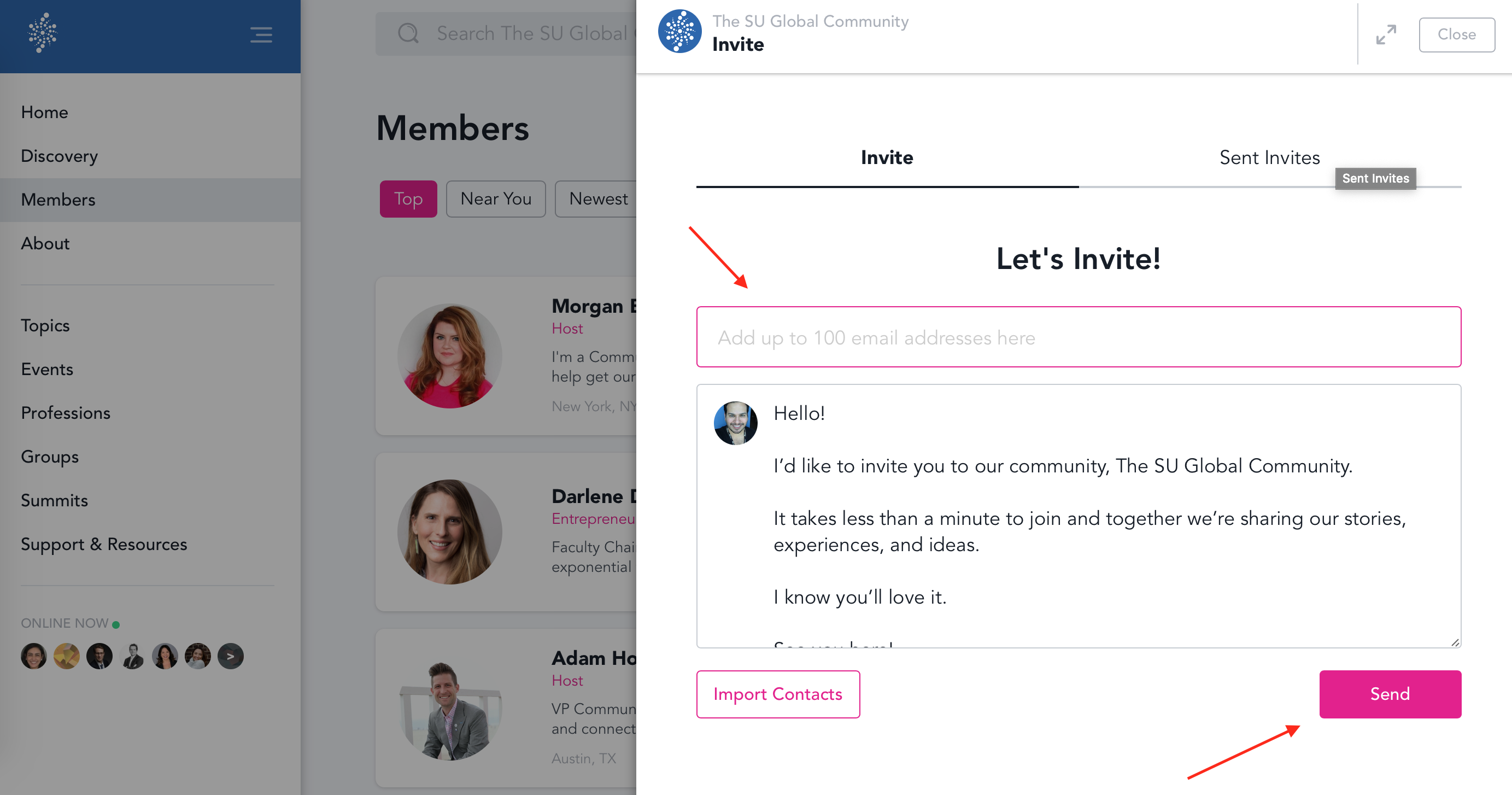 - Inside the SU Global Community App: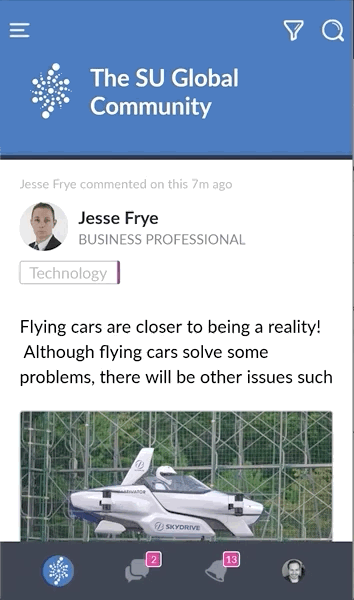 Make sure you stay up to date with the latest SU news by joining our Newsletters.